CEO Summit 2013
This event is now closed.
Event Date
9/10/2013 3:00 PM -
9/12/2013 11:30 AM

Please arrive early for registration
Location
Edgewater Beach and Golf Resort
Address
11212 Front Beach Road
Panama City Beach, Florida 32407

Having the opportunity to deeply discuss major issues that touch everyone is so important. This year's CEO Summit is designed for a concentrated time of peer-to-peer engagement. During our three days together, September 10‐12, at Edgewater Beach and Golf Resort in Panama City Beach, Florida, we will talk about the theological and legal aspects of some major cultural shifts and how they will affect what missions do every day.
How do rescue missions...
that provide overnight accommodations for families respond in a Christ-like way to individuals in protected gay marriages once discrimination based on religion is no longer an option?
become the "city gates" for the vast number of undocumented workers who are pouring into our cities without "church homes" and minimal assistance from local faith communities?
respond to a government that is rapidly shrinking its definition of a religious organization, and a popular culture that is quickly reducing its tolerance for the same?
protect their campuses and assets from the marked increase in lawsuits filed against any organization that does not go along with the current culture?
The CEO Summit is not about lectures; it's about participant-driven dialogue. AGRM will have subject experts on hand to launch and speak into the discussions.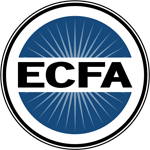 AGRM's CEO Summit is sponsored, in part, by the
Evangelical Council for Financial Accountability
(ECFA).
Schedule
Tuesday, September 10
Check-in begins
Welcome and Orientation
Session #1: The Future's Not What It Used To Be
Dinner
Session #2: Ministering in a Vigilante Culture

Small Groups Discussions
Wednesday, September 11
Breakfast
Session #3: Rocketing Out of Ephesus
Session #4: Five Cultural Issues That Will Affect Ministries
Break
Small Group Discussions
Session #5: Startling Policy Considerations
Lunch
Session #6: Getting Fitted for Your Brand New Lawsuit
Break
Small Group Discussions
Session #7: More Startling Policy Considerations
Van Leaves For Dinner
Optional Activities
Thursday, September 12
Breakfast
Session #8: Rocketing Out of Philippi
Session #9: The City Gate and Immigration
Break
Small Group Discussions
Session #10: Mission and Association Take-Aways
Event Conclusion
Optional Tour of Panama City Rescue Mission
Venue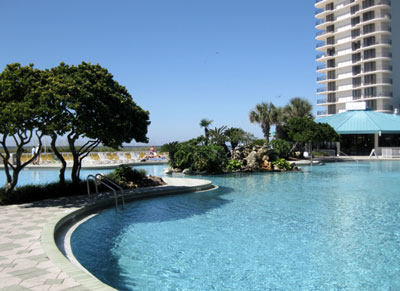 The Panhandle of Florida has, arguably, the nicest beaches anywhere in North America. With this lovely backdrop, Edgewater Beach and Golf Resort also offers eleven pools, four Jacuzzis, a shuffleboard court, six tennis courts, thirty-six holes of golf and endless Florida sunsets.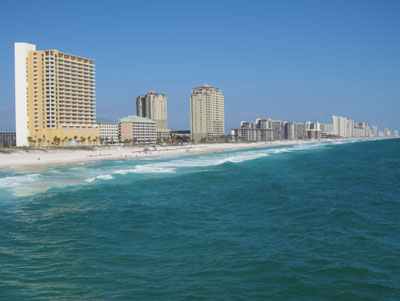 The resort is a suite/condo property with each unit containing a fully equipped kitchen. The best deal is a one-bedroom villa with a golf-course view for $99/night or a Gulf Towers upgrade for $135/night. If you are bringing family, a two-bedroom golf-course facing villa is $135/night or a two-bedroom Gulf Towers upgrade is $169/night. Ocean views could be higher, and these rates do not include taxes.
Reservations can be made by calling (800) 874-8686. Be sure to reference the group code 10A0UN. The special room rates are available to attendees three days before and after the CEO Summit. For those who want to come early or stay late, there will be plenty to do. September would be a great time for a break before the rush of the holiday season. Think about adding a day or two for yourself.

Transportation
Plan to fly into Northwest Florida Beaches International Airport (ECP), serviced by Delta and Southwest. The 18-mile trip between the airport and the resort will be provided at no charge by Panama City Rescue Mission. We will contact you a couple weeks prior to the event to obtain your flight information.
Another option is Fort Walton Beach/Destin (VPS) airport is located about one hour from the resort, serviced by United, American, and US Air. Transportation will not be provided from this location, but rental cars are available.
Trip Cancellation Insurance
September is hurricane season in the Gulf. Just to be on the safe side, when you make your flight reservation, AGRM suggests that you consider trip cancellation insurance. You can usually buy it online at the same time that you are buying your ticket.
Program Fees
The program fee of $339 includes all sessions, one lunch, three breaks, two dinners, and handout materials. Spouses who want to attend the entire CEO Summit (i.e., sessions and meals) can do so for just $219. Spouses who want to enjoy Edgewater Beach and Golf Resort and attend only the two dinners—one of which will be offsite at a famous oceanfront seafood restaurant—can do so for $79.
Online registration is not available at this time.