2017 Heartland District Conference
This event is now closed.
Event Date
10/10/2017 5:00 PM -
10/12/2017 11:00 AM

Please arrive early for registration
Location
Address
1615 Howard Street
Omaha, Nebraska 68102
Preparing for 21st Century Ministry
October 10-12, 2017, Omaha, Nebraska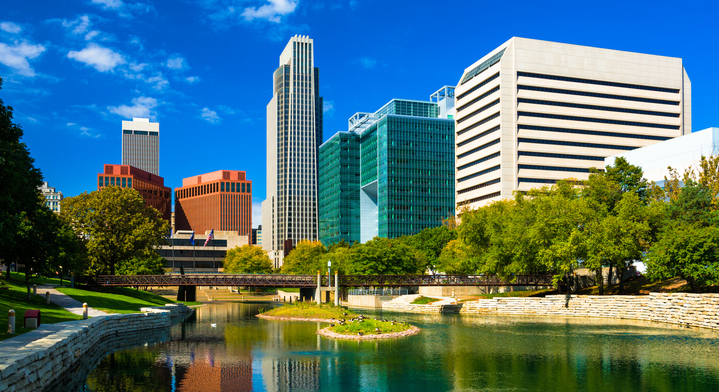 Join us in Omaha for the Heartland District Conference, October 10-12, 2017! Come begin filling your toolbox for targeted ministry! With special speakers, seminars on up-and-coming topics, and quality networking time with your fellow Heartlanders, this is the place to be before we head into our busiest time of the year.

Breakout sessions will include:

Recovery
Mental Health
Discipleship
Fundraising
Human Trafficking
Cultural Diversity

The opening session will be presented by Dr. Charles Morgan, CEO of Union Gospel Mission Twin Cities, and will feature Dan Adler and the Heart of the City Band.

Registration includes four meals. Open Door Mission will host a dinner on Wednesday evening.

The first 100 people to register will receive a gift bag filled with our 5 recommended books! $80 Value!!

Mastering the Management Buckets (John Pearson)
The Emotionally Healthy Leader (Peter Scazzero)
Overcoming the Dark Side of Leadership (Samuel Rima)
Post Traumatic Slave Syndrome (Dr. Joy DeGruy)
Giving & Getting in the Kingdom (Mark Dillon)

Lodging





The conference will be held at the historic Magnolia Hotel in downtown Omaha. Situated in the heart of the Old Market, it offers easy access to the downtown shopping district, a 24-hour fitness center, free WiFi, and complimentary airport and downtown Omaha transportation. Parking is $10/night.

NOTE: The Magnolia is no longer taking rooms at the district conference rate. It is suggested that you make a reservation at the Hotel Deco around the corner.

Schedule

[subject to change]​




Sponsorship Opportunities

There are three levels of sponsorships available at the conference. Sponsor sign-up is located at the bottom of this page. A sponsorship or display table is required in order to attend. Please note that sponsors must be in membership with AGRM. If you plan to participate in the conference sessions and/or meals, you will need to register as an attendee in addition to purchasing your sponsorship. If you have additional questions, please email Carol Asplund, casplund@ugmtc.org.



Primary Sponsor ($700)

Address attendees during one of three meals or a general session
Place materials on attendee tables during sponsored meal
Display table during conference

Break Sponsor ($400)

Place materials on attendee tables during one of two breaks
Display table during conference

Display Table ($250)

Display table during conference

Cancellation Policy

If you need to cancel your registration, you may do so with no penalty up to two weeks before the event. Cancellations requested less than two weeks before the event will result in a 30% cancellation fee.
Online registration is not available at this time.