Mental Health and Rescue Missions
Resources:

Webinar: "Balancing Mental Health in a Rescue Mission World"
Date: December 7, 2015
Instructors: Brooks Ann McKinney, Micheal Woods
Host: Justin Boles
This webinar addressed how rescue missions can balance mental health services while meeting the other needs felt by clients. The content focused on collaboration, assessment, funding, and shifts missions can make to help remove another barrier to success. Brooks Ann McKinney, MSW, director of safety net provider relations for Mission Health and Hospitals (and a former rescue mission employee), was the primary instructor, and Micheal Woods, president and CEO of Western Carolina Rescue Ministries, provided a rescue mission perspective.
Related Links:
---
Mental Health Evaluation Tools (list will grow):
Depression and Anxiety Evaluation Tool
Rescue missions need a trusted partner to help them provide quality Christian counseling. AGRM has selected Safe Harbor Christian Counseling to meet this need.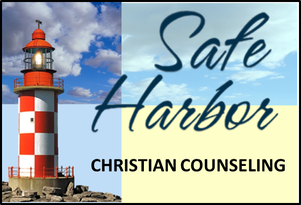 "Going hand-in-hand with [AGRM's mental health initiative] is the fact that AGRM recently partnered with Safe Harbor Christian Counseling—an organization whose purposes align perfectly with those of our member missions. In most cases, Safe Harbor's services are provided at no charge, thanks to the Medicare/Medicaid direct-bill program. You can learn more about Safe Harbor by contacting Ken Guise at kenguise@safeharbor1.com or 410-984-9720."
- John Ashmen, President, Association of Gospel Rescue Missions