Insurance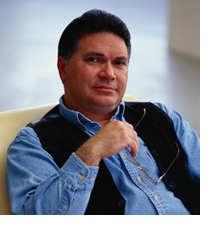 With AGRM, you have an advocate that protects your interests. AGRM members may qualify for reduced rates in the Rescue Mission Insurance Program offered through Merriam Insurance. What's more, members are represented in an insurance committee that helps tailor the insurance program to the needs of member missions.
Below is a snapshot of some of the coverages available through the Rescue Mission Insurance Program. For a more detailed look, download this pdf brochure.

Available Coverages
Property:
Building Coverage

Business Personal Property

Personal Property of Others

Business income with Extra Expense

Boiler and Machinery

Inland Marine ...and more
General Liability:
Bodily Injury and Personal Damage

Personal and Advertising Injury

Medical Payments

Abuse/Molestation Liability
Professional Liability:
Social Service Professional Liability

Pastoral Professional Liability

Incidental Medical Professional Liability

Employee Benefits Liability …and more
Automobile:
Personal Injury Protection

Liability

Medical Payments

Uninsured/Underinsured Motorists Liability

Comprehensive

Collision

Hired and Non-Owned Auto Liability

Garage Liability, including Garage Keepers Legal Liability
Residents:
Accidental Death or Dismemberment

Accident Medical Expense

Work Loss coverage
Volunteers:
Accidental Death or Dismemberment

Accident Medical Expense

Work Loss coverage
Directors and Officers
Directors and Officers Liability

Employment Practices Liability

Fiduciary Liability

Internet Liability

Workplace Violence Liability
Workers' Compensation
Medical Needs

Includes Employer's Liability Coverage
Colonial Voluntary
Hospital Indemnity

Accident

Income Protection/Disability

Specified Disease Insurance for Critical Illness

Life

Colonial Health Advantage

Specified Disease Insurance for Cancer
This list is not exhaustive and will change from time to time, depending on member needs and other factors. For answers to specific questions about the coverages offered through AGRM's partnership with Merriam Insurance, contact Merriam toll-free at (877) MERRIAM (637-7426), or at insurance@MerriamInsurance.com.