June 11-14, 2013
Phoenix, Arizona
Visit the Mobile page to see a mobile-friendly version of Convention Schedule.
Online registration is now closed, but you are still welcome to attend! New or transferring registrations may be done onsite in Phoenix. If you need to cancel a registration or would like to add the Tucson Mission Tour, the Taliesin West Tour, the Desert Sunset Soiree, or a Hot Topics seminar to an already existing registration, please contact Marcy Sandoval at 719-266-8300 x100. Both Phoenix Rescue Mission tours are currently full.
The 2013 AGRM Annual Convention—our Centennial event—will take place June 11–14 at the fabulous Arizona Biltmore Hotel in Phoenix. You can view the online brochure or if you're interested in exhibiting at the convention, view the Exhibitor and Sponsorship Information.
Venue
Arizona Biltmore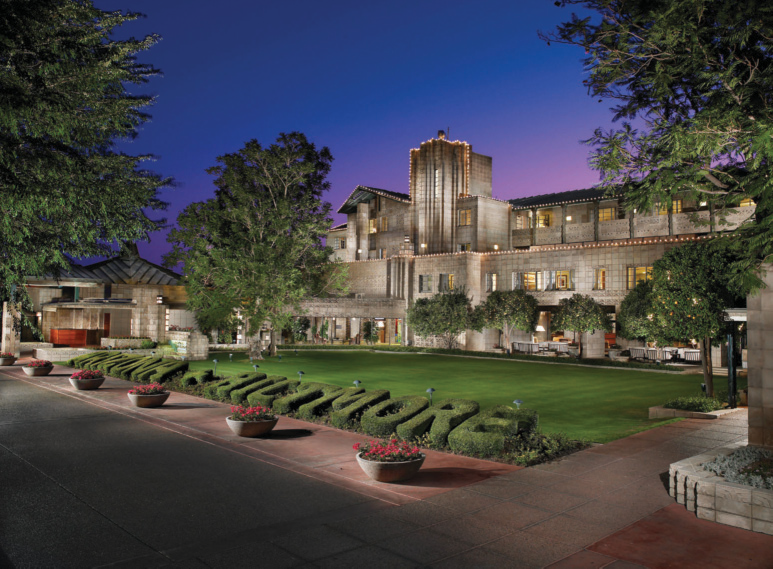 One of the only existing luxury hotels in the world with a Frank Lloyd Wright-influenced design, the Arizona Biltmore has been a landmark in the state since it opened and was crowned the "Jewel of the Desert" on February 23, 1929. It's a must-see venue.
The Wrigley family (of chewing gum fame) helped finance its construction, and celebrities and political figures have flocked to it ever since. Irving Berlin wrote "White Christmas" while sitting beside the main pool—the one that Marilyn Monroe called her favorite. JFK and Jackie played tennis there. John McCain has used it to stage major events.
And now, AGRM will use it to celebrate 100 years of existence. Come enjoy an amazingly high-end venue at an unbelievably low rate.
To book your room, call (800) 445-8667. Be sure to mention AGRM to get our special rate. You can also book your room online.
Room rates: $119 single/double, $129 triple/quad
Ground Transportation
All AGRM Convention attendees can receive a $2.00 off one-way / $4.00 off round trip discount with SuperShuttle to and from Phoenix Sky Harbor International Airport and Arizona Biltmore. Attendees will receive the discount only if reservations are booked online. The group must use the code: AGRM2. The discount is valid between June 7-18, 2013. View the online discount flyer for more information.
Speaker Line-up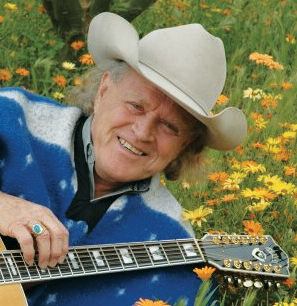 Dolan Ellis
Arizon'a official state balladeer
An original member of the New Christy Minstrels

John Nicholls
Chief executive, London City Mission
Legendary leader of one of the world's oldest missions

Luke Barnett
Lead pastor, Phoenix First
Champion of The Phoenix Dream Center's Rescue Project

Anne Graham Lotz
Founder, AnGeL Ministries
Called by her father, Billy Graham, "the best preacher in the family"
Richard Blackaby
President, Blackaby Ministries International
Prolific author and teacher of Christian leadership principles

John M. Perkins
Founder, Christian Community Development Association
One of Christendom's leading reconciliation advocates

Bill and Kim Nash
Renowned country-western music duo
Penned the patriotic mega-hit, "In God We Still Trust"

Ray Hildebrand
Iconic singer-songwriter of yesteryear
Was "Paul" from the early 60s pop band Paul and Paula

Joel Hanson
Worship leader and recording artist
Formed and led the 90s Christian super-group PFR
Sadell Bradley
Author and college campus pastor
Featured artist and producer of "Creative Grace"
Schedule
Involves an additional cost
Food and/or beverage included
By invitation only
Anytime
Come early to the Valley of the Sun and explore a slew of cultural and recreational options. AGRM's special rates are good at the Arizona Biltmore three days before and three days after the convention. Go to visitphoenix.com to get a list of what's there and what's happening.
Sunday, June 9th
Diamondbacks vs. Giants
The Arizona Diamondbacks are playing the San Francisco Giants at Chase Field. This is an amazing stadium where the retractable roof always beats the elements. It offers so many great restaurants, stores, and play areas that one first-time visitor exclaimed, "And guess what: They play basedball here, too!" Buy your tickets online or on-site.
Heritage Guardians Meeting (by invitation)
Monday, June 10th
Registration/Information Desk Open
Tucson Mission Tour
Go deeper into the Copper State with a two-hour trip to the Wild West city of Tucson. We'll tour the ministries of Gospel Rescue Mission, including the men's center, women's center, and community outreach center. Transportation is included and lunch will be provided at the mission.
Taliesin West Tour
Construction on this amazingly unique property started in 1937; it was originally fabled architect Frank Lloyd Wright's western home. Today it is the main campus of the Frank Lloyd Wright School of Architecture. During his lifetime, Wright continually altered and added to the complex of buildings, all of which students constructed. The place was designated a National Historic Landmark in 1982. If unique design fascinates you, don't miss Taliesin West.
Temas Calientas

(Hot Topics)

We will offer specialized training in cuatro temas calientes (four hot topics) with four expert presenters. Check out these early education options, and then get on down to the Valley of the Sun and start warmin' up early!
Boards are from Boston, CEOs are from Savannah
For CEOs who are starting to dread board meetings—or sense their board members are…
Board members and CEOs often approach governance from opposing angles, which can make it seem like the two are speaking different languages. What are they really saying to one another? This session will show board members and executives how to get on the same page, communicate effectively, and move the ministry forward—together.

Fred Laughlin
Partner, The Andringa Group
The peace of release
For addiction-recovery specialists wanting to explore the relationship between substance abuse and emotional toxins…
Self-revelation is a vital part of addicts' journey toward emotional health. They live with a deeply suppressed accumulation of regret, remorse, anger, pain, and guilt. Only Christ can set them free from addiction, but those who work in recovery programs can play a key role by helping them sift through the emotional soup sloshing inside their souls. This sobering session will unwrap key strategies for removing emotional blockage to allow the free flow of God's power to create real, lasting change.

Mike O'Neil
Therapist, Power Life Resources
Creating Donor Evangelists
For fundraising professionals who are sensing some enthusiasm slippage…
Do your resource development strategies sometimes feel tired? If so, it's possible they're not exciting your donors either. Engaging donors and turning them into champions for your ministry are critical to your mission, but striking the right tone can be challenging. You'll come away from this session with solid fundraising principles and ideas to help your donors become raving fans of your organization—ones who not only pray, give, and volunteer, but also recruit others to do the same.

Atul Tandon
Founder/CEO, Tandon Institue
Affordable? Care? Act? ObamaCare's Impact and Your Options
For COOs and human resources directors who want to better understand ObamaCare and their insurance options…
The Affordable Care Act is becoming the law of the land, and its implications are far-reaching. There are things you think you understand about ObamaCare, but there's much more you don't. You have some decisions to make about insurance. This session will provide the information you need to navigate the new reality. We'll also explore some options for going "off the grid."

Ruthann Laswick
President, Blue Water Benefits Consulting
Registration/Information Desk Open
Desert Sunset Soiree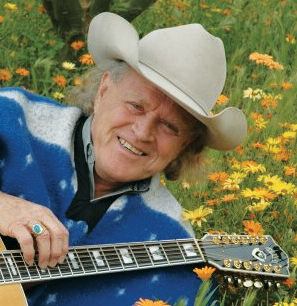 The night before all of the major programming gets going we'll have an Arizona-style evening cool-down. We'll enjoy Creamsicles, Fudgesicles, and icy Cactus Cooler to Gene Autry-style music and Will Rogers' brand of wit. Our guest—or maybe we're his guests—will be Dolan Ellis, who for the last 46 years has been Arizona's official state balladeer. You'll experience some classic Arizona cowboy culture, and you'll see the state's stunning landscapes come alive on the big screen. As the temperature follows the setting sun, we'll "take it outside" around the embers for small-group (re)introductions and sundown conversation.
Tuesday, June 11
Morning Links
Daybreak is the prettiest time of the day in the desert. Experience it with some athletically inclined friends. Come across the street for a link-sausage sandwich and coffee (OK, that part's not athletic), and then enjoy a different kind of links—the renowned Biltmore golf courses. We have some tee times on hold. If you're not into a full round, the driving range is where you'll find some of the AGRM staff. And if clubs are not something you want to handle, the perimeter of the course has some great jogging options. Call AGRM for greens fees and tee times.
Registration/Information Desk Open
Donors Thank-You Breakfast
It will be breakfast together for personal donors to AGRM in the Gold, Jasper, and Pearl groups, and for the leaders of organizations that contribute at the Granite, Marble, and Limestone levels. You'll also get a sneak peek at the state-of-the-association report and be the first to hear some of the special announcements for 2013 and beyond.
Official Convention Opening
General Session I: "AGRM Exists…"

Our first all-group gathering will feature the long-time leader of England's storied London City Mission. John Nicholls will not only bring greetings from our friends at the European Association of Urban Missions, but will also talk about our ministry roots, the heritage we share, and an understanding of mercy that has brought us to this present day.
Professional Networks: Lunch Dates
We have 19 different affinity groups within the association that are broken out by job title or area of greatest responsibility. We want you to meet your professional peers right at the beginning so you can make the most of your networking opportunities during the convention. We'll have a slew of lunch options for you—both on and off the property—where you can connect around the table in groups of three or more. The Professional Networks are:
Board
Executive Leadership
Associate Leadership
Financial Management
Program Management
Pastoral Care
Case Management
Counseling
Addiction Specialization
Youth Ministry
Vocational Education
Development
Human Resources
Volunteer Coordination
Food Service
Facility Management
Information Technology
Administrative Assistance
Entrepreneurship
Exhibit Hall Sneak Peek
Take an early look at our packed expo area and see what products and services are available for you and your ministry. You may discover some solutions for which your board or boss will thank you. Plus we're serving tall root beer floats—something for which your mouth and throat will thank you.
District Meetings
Gather by territories to find out who's attending from your area on the map. Some districts will use this time to conduct a formal business meeting. Others will use it to talk about local activities throughout the year. All will use it to connect and enjoy fellowship.
General Session II: Our Legacy in Lines and Lyrics
This will not be your typical general session—from the meal to the music to the messages. We'll start with an early 20th century soup and bread line—and you'll be in it. Feel free to dress the part. You'll meet some of rescue mission ministry's leaders from yesteryear in full costume and full of fervor. Testimonies and congratulations messages will be shown on the big screens. The stage will echo with mission music of several generations. Expect some surprises. It will be a night of celebration and affirmation you'll long remember.
Exhibit Hall Grand Opening
What better place to wind down from the general session than with friends in the Exhibit Hall. And the bookstore and resource area will be open, too. Dessert and coffee will be served.
Certification Consultants Meeting
Brown Bag Devotional
Come to the History Hall and pick up a small crumpled brown bag. In it you'll find everything you need for your personal morning devotions. Take it to your room, or better yet, to a "hiding place" somewhere on the magnificent Biltmore property. Make the most important connection of the day.
History Hall and Prayer Chapel Open
Photos, documents, and artifacts from ARGM's collection as well as the collections of many missions will be on display for all to review. Adjacent to the collection will be a creative prayer chapel for your thanksgiving and petitioning.
Registration/Information Desk Open
Track Seminars, Group 1
General Session III: "…to proclaim…"



There will be a lot going on in this full-group gathering. We'll talk about our expansion project in Nova Scotia, experience lively networking, and be blessed by the message of Luke Barnett as he expands on the privilege, responsibility, complications, channels, and excitement of proclaiming the gospel in post-Christian times. Luke is the lead pastor at the largest church in Phoenix and is connected with the Dream Center projects in Phoenix and L.A.
Exhibit Hall Open
Exhibit Hall Lunch Served
Track Seminars, Group 2
Track Seminars, Group 3
General Session IV: "…the passion of Jesus…"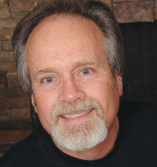 We are privileged to have as our speaker Anne Graham Lotz; the New York Times named her one of the five most influential evangelists of her generation. Who better to speak to us about the passion of Jesus, the universe's defining emotion, and the reason we do what we do? Also with us will be Joel Hanson, founder of the 1990s super group PFR. You'll absolutely love Joel's style of worship. During this general session you'll also hear a State of the Association address by AGRM President John Ashmen.
Exhibit Hall Last Look
We'll reconvene down the way in the expo area for a final chance to shop, swap ideas, and enjoy fellowship with dessert.
Insurance Committee Meeting
Thursday, June 13
AGRM Board Meeting
Best Practices Board Meeting
Brown Bag Devotional
History Hall and Prayer Chapel Open
Registration/Information Desk Open
Track Seminars, Group 4
Track Seminars, Group 5
General Session V: "…quality and effectiveness…"

Our lunch general session will introduce us to Dr. Richard Blackaby, author, speaker, and mentor of many CEOs at major companies across North America. He will continue on our mission-related theme, holding high the quality and effectiveness mantra. Joel Hanson and his friends will be back to lead us in worship.
Phoenix Overflow Mission Tour
With Friday's Phoenix Rescue Mission tour already full, a second tour has been added, just in case you're still thinking about going. The Changing Lives Center for women and children is one of the nicest you'll find anywhere. (It's worth the tour just to see the unique chapel.) The men's center is known far and wide as a place of healing and hope. Transportation is included; there are no meals with this tour.
Editorial Board Meeting
Annual Business Meeting
All individual and associate members are welcome to attend and vote on the motions the board will present.
Vesper Connections
Enjoy this un-programmed night to go to dinner with friends and business partners, visit, shop, tour, play, read, rest, or whatever is a priority for you. We have inside information that some of the AGRM patriarchs and matriarchs will be out in the big chairs on Squaw Peak Lawn to pass on our rich traditions and history through stories and remembrances.
Pictures on the Grass
For an alfresco fun time, you can join folks at our special spot in one of the gardens for a couple of black-and-white movie classics. Bring your own blankets, snacks, and beverages. We'll supply the films and dry weather.
Friday, June 14
Senior Consultants Meeting
Brown Bag Devotional
Registration/Information Desk Open
Track Seminars, Group 6
General Session VI: "…member missions."


Our final gathering will feature one of the most respected leaders of his generation—and current generations. The life of John M. Perkins—a third-grade dropout who now holds eleven honorary doctorate degrees—reads like a novel. Nobody represents racial reconciliation and Christian community development like this outspoken octogenarian. His message about what member missions can do going forward will be a fitting way to end our centennial celebration.
Official Convention Closing
District Officers Assembly
Phoenix Rescue Mission Tour
Don't fly off before touring the amazing facilities of our local mission. Phoenix Rescue Mission's Changing Lives Center for women and children is one of the nicest you'll find anywhere. (It's worth the tour just to see the unique chapel.) The men's center is known far and wide as a place of healing and hope. Transportation and a late lunch are included.
Involves an additional cost
Food and/or beverage included
By invitation only
Track Seminars
Seminar Group

Client & Culture

Senior Consultant: Jeff Gilman

Strategic Leadership

Senior Consultant: Chasz Parker

Hospitality Services

Senior Consultant: Kate Curry

Transformational Programming 1

Senior Consultant: Cal Nelson

Transformational Programming 2

Senior Consultant: Cal Nelson

Resource Development 1

Senior Consultant: Larry Yonker

Resource Development 2

Senior Consultant: Larry Yonker

—Track Seminars—Wednesday, June 12th—
1
Wednesday, June 12
8:00 a.m. – 9:15 a.m.

Engaging the refugee population

Some 60,000 refugees entered the United States last year. Refugees generally arrive without income or assets with which to support themselves. Many have been victims of torture, trafficking, and other atrocities. Learn how your mission can create a framework for helping them, and how to support a refugee program at your mission.

Ministry acceleration models

Join us for this introduction to several effective models that help boards and CEOs rapidly accelerate results for their rescue ministries. Using the tools provided in this helpful session, you'll be able to establish key-performance indicators, view your organization through a new analytical lens, and better prioritize the allocation of resources.

The purpose-driven check-in: Improving the experience

Your mission's ministry starts at first contact with prospective clients and guests. What does your check-in process communicate to them? Does it provide all the information you need? You'll hear some great ideas about how your intake procedures can enhance your mission's ministry—and even help protect it.

Men at work: Moving guys from program to society

An effective aftercare and mentoring component, when it's well designed, can strengthen your efforts to transition men back into society. In this session, you'll learn how to set up such a program, find and screen mentors, maintain accountability, and help graduates pursue long-term success in their lives and careers.

Recovery programs with limited resources and maximum impact

Rescue missions often have to do a lot with a little, including with recovery programs. In this helpful session, you'll hear how one mission is doing some unique things with the Genesis Program model to radically change people's lives without having a large staff team, expansive facilities, or a fat budget.

How to fill your major donor pipeline

Part art and part science, great donor cultivation relies on consistent activity, personalized communications, and an excellent strategy. Learn how to build a major donor network that constantly grows based on referrals from your current donors and friends, and hear proven strategies for moving toward an ask.

Integrated media for maximum fundraising results

What's the real value of social media in fundraising? How can print media still have a prominent place? Has mobile giving truly come of age? The total of an integrated campaign is stronger than its parts when it's done well. A media pro will share the keys to making media work for your development goals.

2
Wednesday, June 12
2:00 p.m. – 3:15 p.m.

NAEH: Data on Housing First and other approaches

Get the facts on the National Alliance to End Homelessness' extensive efforts. The NAEH president will be on hand to present data about supportive housing, Housing First, rapid re-housing, and other programs. She'll also discuss important changes taking place and how AGRM members can be involved.

Keeping your mission's strategic plan alive

Too often, organizations invest a great deal in developing a strategic plan that never makes a real difference. Join us for this valuable seminar, which will detail the strategic planning process and show you how to develop a living plan that is owned by everyone—one that truly matters for your rescue mission.

Healing meals: Minimizing the risk of food-borne illness

Good nutrition can help fuel recovery and success for your clients. But when pathogens invade your kitchen, the result may be broken trust, harmed guests, and a PR nightmare. This seminar, brought to you by a head chef, will turn one mission's unfortunate experience into a learning opportunity for you.

Protecting your ministry and the dignity of your clients

Your program and your mission could suffer damage if you're not carefully guarding the confidential information to which you have access. This session will detail the regulations you must abide by and the best practices you should be following as you provide care to your clients.

Using mobile and satellite legal services to aid clients

Your mission can partner with a law school (even if it's far away) to provide invaluable legal services to your clients. We'll describe what some rescue missions are doing in this regard, help you develop a framework in your own area, provide you with some contacts, and tell you what you'll need to get started.

Writing a development master plan

Successful development depends greatly on effective planning. Missions must plan their fundraising efforts and ensure the pieces work together before implementing a campaign. During this valuable session, you'll learn to write a development master plan, coordinate the plan, and alter the plan as conditions change.

Turning volunteers into fundraising stars

Volunteers are valuable for many aspects of mission ministry, but many hesitate to use these individuals in fundraising. These mission leaders may think it takes too much effort, or fear they will be poorly represented if volunteers raise funds. Come learn how to incorporate, recruit, and train volunteers to be successful fund raisers.

3
Wednesday, June 12
3:45 p.m. – 5:00 p.m.

Recognizing and helping victims of human trafficking

Nearly 20,000 foreign nationals are trafficked into the United States each year. And an estimated 200,000 American children are at risk for trafficking into the sex industry. You've likely already crossed paths with trafficking victims—and probably will again. Learn how you can know when you're hosting a victim, and get ideas for how you can help.

Stepping up as a young leader

Emerging leaders: God has a plan to expand the influence and impact of your ministry. Using Paul's letter to Titus as a backbone, this session will help you better embrace your God-created identity as a mission leader. You'll also discuss with others how to overcome the unique challenges of being a young leader.

Maintaining a climate of peace and security

Those whom the Lord sends into our care and keeping will thrive in forward movement only in an atmosphere of loving discipline, elevated expectation, and calm assurance. We'll underscore and expound upon the principles that are critical to facilitating the tranquility and refuge that should be the hallmarks of our ministry.

Program evaluation and tracking processes

Your goal is to improve outcomes for clients and, increasingly, funding agencies are requiring more systematic evaluation to demonstrate program efficacy. We'll review critical steps for developing program proposals and conducting evaluations, including identifying "the team," articulating and tracking measurable program elements, and defining success.

Program development from beginning to end

If you're new to rescue mission programming, you'll appreciate this seminar, which offers a step-by-step approach to program development. You'll learn how to ascertain needs, define goals, create a budget, gather resources, evaluate the program, and more. The session will also include time to discuss your questions.

Never do fundraising again: A relational approach

This practical workshop empowers organizations to transform the drudgery of fundraising into a joyful ministry. It includes biblical principles, thought-provoking questions, and powerful stories from those who have successfully applied this philosophy. You'll take away from this workshop simple ways to transform one-time givers into lifelong ministry partners.

Helping donors give the largest gift of their lifetimes

A person's cash represents, on average, only nine percent of his or her assets. What about the other 91 percent? This seminar will offer ideas about helping your mission donors accomplish their stewardship goals through planned giving, providing for your rescue mission's needs both now and in the future.

—Track Seminars—Thursday, June 13th—
4
Thursday, June 13
8:00 a.m. – 9:15 a.m.

The future of the charitable deduction and how to respond

There's no doubt the fate of the charitable deduction is a topic with far-reaching implications for nonprofits. AGRM has been on the frontlines of advocating for its protection, and this process has gleaned some useful information. AGRM Government Liaison Rhett Butler will share his report and discuss what your mission should do now.

Leading across generations

A massive leadership handoff is occurring. Boomers are looking at who the next leaders will be and trying to smoothly negotiate the transition. Meanwhile, busters, gen Xers, and millennials are seeking to make their contributions. Join us to understand each generation's approach to leadership, and how you can navigate the tension and use each one's strengths.

Building a staff culture of professionalism and compassion

It's 6 p.m. and most of your mission's staff has been barraged with requests and challenges since they pulled into the parking lot. At times, it can be difficult to show the love of Christ. Come hear from those who have found ways to help staff transcend their situations, and to unleash professionalism and compassion.

Incorporating trauma-informed services into your program

Offering trauma-informed services recognizes the pervasiveness of trauma and its impacts on a survivor's ability to cope, access your services, and feel safe in a new environment. This seminar will unpack research, provide examples, and deepen understanding about trauma in a way that helps your mission positively reframe its program.

Becoming an indispensable cog in the continuum of care

What is our place as Christian organizations within the local continuum of care structures that have arisen in almost every city since 1995? Come to this session to hear how your rescue mission can be seen as a valuable part of the continuum without compromising your unique calling.

Nine ways board members can raise money without fundraising

Your mission likely has some board members who are a bit shy about asking people to give. The good news is that there are lots of other things board members can do to bring money in the door. In this session, we'll detail what those strategies are, and we'll also discuss the give-or-get strategy.

Online giving strategies beyond the 'Donate Now' button

The majority of your donors and prospects check you out online before they give. Even if their actual gift isn't via the Internet, your online giving strategy plays a key role. Bring your favorite web guru to this seminar where you'll both get some great tips for ramping up online giving.

5
Thursday, June 13
9:45 a.m. – 11:00 a.m.

What the Generation iY demographic explosion means for missions

Have you been keeping up with demographics? Almost half the world's population is 25 and under—that's about 3 billion young people. If we're really serious about reaching the world, we must get serious about understanding and connecting with this demographic. This seminar will tell you what you need to know about iY.

How to build trust organization-wide

Building trust is important on both individual and organizational levels. It's the foundation of every healthy relationship. Yet trust has so often been broken that many find it difficult to trust. Explore what we do that can destroy trust within our missions, and things we can do to build trust.

A warm welcome for victims of trauma

The environment we create at a mission communicates our beliefs about the people we serve. Most of us understand what it feels like to be welcomed, but this concept takes on new meaning when we welcome people who have suffered trauma. We'll explore how language, visual cues, and intentionally designed spaces set the stage for healing.

Designing a highly successful job placement program

One goal of rescue mission ministry is to facilitate independence and stability among those who grace our buildings. Come learn how one rescue mission developed a job placement program for clients and guests that utilizes unpaid internships and results in more than 80 percent of its participants being hired.

Transforming lives through relational discipleship

Discipleship is the ultimate transformational program. Jesus' discipleship was truth and grace wrapped up in the complex environment of relationship. What does this mean in practical terms? Come to this valuable seminar to learn how to bring transparency, authenticity, accessibility, accountability, and love to the discipleship process.

Getting the most from your agency partner

If the adage, "There are no such thing as bad agencies, only bad relationships," were true, why are there horror stories of work gone south? The client-agency partnership is key to creating and maintaining a sustainable brand and an effective fundraising strategy. A mission staff and its agency partner will describe how to accomplish great things together.

R-E-C-E-I-P-T

The receipting process doesn't get nearly enough respect for its fundraising power. Just about every donor will take a look at his or her receipt. This seminar will show you how to make the receipt an opportunity for relationship—building and a better bottom line, using content improvement, form redesign, and other easy-to-implement techniques.

—Track Seminars—Friday, June 14th—
6
Friday,
June 14
8:00 a.m. – 9:15 a.m.

Extending services to the growing rural poor

Census Bureau figures show that 15.1 percent of rural Americans live in poverty. Since 2007, the annual number of people using shelters in suburban and rural areas has increased 57 percent. The face of America's poor is changing, and so are the needs. Explore how your mission can help those who live outside the traditional rescue mission reach.

Public policy: How emerging leaders should respond

The policies young leaders will have to live with tomorrow are being developed today. AGRM Government Liaison Rhett Butler will describe some issues that you as an emerging leader must understand—and explain why they're vital to the future. He'll also give you some tools to help steer public policy in a favorable direction.

Rescuing childhood

More children are showing up at rescue missions than at any other time in the past. Our ministries should be places of refuge where our youngest guests feel safe, loved, and free to be kids. Join us for this session to hear a counselor's point of view and learn how one rescue mission has made children's ministry a top priority.

GED programs with a faith component

Faith should weave through all we do in ministry. But GED mandates push concepts that may not agree with the Christian worldview. This helpful session will show you how one rescue mission is wrapping secular teaching in a blanket of faith, equipping students for far more than employment opportunities.

Good enough for Gates: Online educational tools you can employ

Learn about the free online program Bill Gates uses to tutor his kids and how it's being used in at least one mission to teach math, science, finance, and numerous other subjects. We'll also discuss free SAT training and virtual schools, and integrating a host of other online educational tools into your mission's program.

Creative ways to engage the church

Your local churches are full of mission-minded people looking for meaningful ways to give and serve. Multiple organizations are bidding for their help. Learn how your mission can creatively tap into this resource and utilize the network of its parishioners to bring additional support to your ministry.

Getting the most bang for your limited development buck

If you're new to development, have few or no fundraising staff, or need fresh ideas, join seasoned development professionals who will show you how you can do far more than you think you can using proven strategies. You'll leave with a full binder and a flash drive of information to help boost your fundraising.
Track Seminars continued…
Seminar Group

Human Capital

Senior Consultant: Ginger Rice

Mission Management

Senior Consultant: John Luker

Current Technology

Senior Consultant: John Parrot

Public Image

Senior Consultant: Justin Boles

Social Enterprise

Senior Consultant: Victoria Queen

Life Care

Senior Consultant: Del Maxfield

—Track Seminars—Wednesday, June 12th—
1
Wednesday, June 12
8:00 a.m. – 9:15 a.m.

How to boost employee morale without boosting the budget

Studies confirm that occupational pressures and fears are the leading source of stress for adults. Excessive stress can lead to an infection of low morale and poor productivity. This session will detail ways you can lift spirits around the office, ministering to your staff without breaking a strained budget.

Leading an accounting department

If leading an accounting department were only about making dollars make sense, your job would be easy. When you add people, however, you have to assess their competencies, encourage their development, motivate them, and mentor them, helping your staff and mission be all they can be. This insightful presentation will help you do it all.

Technology flyover: New mission-ready software and devices

Technology companies have been busy during the past year. Come to this informative session, ideal for smaller missions, to learn about a whole new batch of software, gadgets, and apps. Explore what you and your gospel rescue mission could benefit from and how.

Best practices of social-media marketing

The world of social media has become too potent to be overlooked. It has permanently transformed the way we communicate. The viral nature of this media can work for or against you. Learn how a carefully planned strategy can improve visibility, identify revenue opportunities, and create buzz about your brand or message.

What I'd do differently if I could scrap my SE and start over

Some say the key to success is failure, but the real key is learning from failure—and it's even better if you can learn from someone else's experience. We have some social entrepreneurs on hand who will describe pitfalls to avoid, detail a plan for success, and tell you what works and what doesn't.

All stressed up and everywhere to go

Maxed out? Too busy? It's time for balance. In this lively presentation, you'll get seven practical strategies not only to manage stress, but also to actually make it work for you—not against you. You'll learn the keys to achieving the balanced, victorious life you're meant to live.

2
Wednesday, June 12
2:00 p.m. – 3:15 p.m.

Conducting internal investigations

Inevitably, there comes a time in every employer's existence when a complaint, accusation, or alleged misconduct requires some sort of action. This session will describe the circumstances that warrant an investigation and provide guidelines about how to properly perform one that gives your mission the best chance at a positive resolution.

Advanced budgeting

The complexities of budgets of more than $2 million offer unique challenges. When you're able to properly align your resources with your mission and vision, your budget can become a tool for prioritizing. Learn to more accurately project revenue, better align funds with mission and vision, and stay on budget.

Caught up together in cloud technologies

Cloud technologies are remote applications that promise increased collaboration, communication, cost savings, and convenience. These can help with tasks related to programs, client cases, donors, volunteers, finances, and more. We'll get your head in the clouds as we explore this option and discuss security, costs, setup, and more.

Media partnerships for impact

A solid media-relations strategy can do wonders for your ministry. In this seminar, a free-clinic veteran who successfully placed more than 90 different stories in four years will take you through the steps of media relations. You'll be able to get your message out and bring more resources to your mission.

DESIGN success

If you're considering adding a social enterprise component to your mission, you won't want to miss this session. Especially helpful for small ministries, this workshop will provide you with step-by-step guidance, market-based strategies, and funding approaches to help you develop your business plan using the D.E.S.I.G.N. formula.

Five ways to maintain marketability

Maintaining your marketability for the long term requires that you continually invest in yourself. As a young leader, you want to be the best you can be for your employer, and to be ready for new opportunities. Explore five areas you must pay attention to if you want employers to pay attention to you.

3
Wednesday, June 12
3:45 p.m. – 5:00 p.m.

Capitalizing on volunteerism trends

As the traditional workforce morphs, so does the volunteer pool. The most stable group is aging; boomers are changing; and millennials, job seekers, and immigrants are on the rise. Learn about the trends in volunteerism, and how you can train and support your staff in their efforts to capitalize on the shifts.

How to lose your tax-exempt status

It's easy for a nonprofit organization to maintain its tax-exempt status, but it can be even easier to lose it. Each year, the IRS revokes the tax-exempt status of more than 100 501(c)(3) organizations. Avoid this happening to your mission by ensuring you don't ignore or mishandle IRS guidelines.

Low-cost computer certification programs for residents

A résumé pales in comparison to a certificate from Microsoft when your residents are looking for a job. What's more, it's relatively easy and inexpensive to set up your mission as an undergraduate extension of a college running certification programs in Adobe, Microsoft, QuickBooks, IC3, and CompTIA Strata software. Get details in this session.

Cross-generational communication strategies

Four generations are simultaneously playing a prominent role in the world. Because of this, a cookie-cutter approach to communications won't work. Rescue missions must tailor, package, and deliver their message according to their targeted demographic. Learn how to communicate more effectively about your rescue mission.

The legalities of launching a social enterprise

Among the many legal considerations surrounding the starting of a social enterprise are tax issues, incorporation questions, and employment matters. An attorney who is well-versed in nonprofit law will walk you through all these. And he'll answer questions you've never thought about asking.

Remaining relevant in retirement

Looking at leaving the full-time workplace but not interested in being a Walmart greeter? God has designed you for specific kingdom purposes, and if you're still breathing, you're not done yet. A relevant retiree tells what he has done—and what you can do—to contribute to the kingdom and maybe even earn money doing it.

—Track Seminars—Thursday, June 13th—
4
Thursday, June 13
8:00 a.m. – 9:15 a.m.

Hire power: Preserve your religious hiring rights

Religious hiring rights are under fire. The issue is more complex when federal funds flow first to state or local governments, and then to your mission. You'll learn to cut your mission's liability risk, create a framework for managers to follow, and sidestep the legal pitfalls while maintaining your faith-based distinctive.

Taxing changes to understand

It has been a wild ride recently for exempt organization tax issues. There have been numerous IRS pronouncements, tax court cases, and amendments to form instructions that vividly alter the way we need to report tax data. In this session, a tax expert will summarize the most important of these myriad changes.

Remember the Alamo: Shoring up data security

Is your critical data safe? How secure are your rescue mission's networks? Watch and learn in this session as a hacker, er, information systems engineer, puts data systems on trial—maybe one like yours. You're welcome to bring your laptops and other connected devices full of personally identifiable information.

Negative publicity management

There is such a thing as bad publicity, and it's never welcome. How you handle adverse publicity could be the making—or breaking—of your public relations. This seminar will help you prepare for a potential PR crisis at your ministry, improving your chances of limiting the damage and staying in control of the situation.

Aquaponics: A revenue stream with tremendous potential

Are you interested in a social enterprise that's affordable, recession-proof, and educational, plus develops unique skills, and produces products you can eat, sell, or recycle? Aquaponics could be right for you. This seminar will detail the process, list its benefits, and describe ways to market the product.

Finding solutions through difficult conversations

Sometimes it's a struggle to have God-honoring conversations about difficult topics. But taking up this challenge can actually strengthen a relationship with a client, staff member, or friend and create a solution. You will learn to plan a difficult conversation, interact constructively, and find the answer together.

5
Thursday, June 13
9:45 a.m. – 11:00 a.m.

Building an HR system, even without an HR director

A mission can't be successful without effectively managing its most important resource: human capital. Policies, procedures, software, job descriptions, compensation, benefits, and evaluations—so many pieces must work together. If you're wearing multiple hats or just getting started, the challenge is magnified. Don't despair; an HR expert will lay it all out for you.

Assessing and minimizing exposure to natural disasters

The past few years brought plenty of reasons to evaluate your insurance protections. Many missions are recognizing the importance of planning and adjusting for the probable financial impact of natural disasters. Is your mission properly insured to withstand the next super-storm, hurricane, fire, earthquake, or tornado? An insurance professional will explore that question.

S.E...Oh! Demystifying search engine optimization

Ranking high on search engines for your keywords is critical to increasing traffic to your ministry site, but SEO rules are a moving target. After attending this timely seminar, you'll be able to view your SEO strategy through the current lens and make the necessary adjustments to work your way toward the top.

Producing high-performing web content

Understanding the difference between developing content for online delivery and producing other types of content is critical to your website's success. Tone of voice, layout, navigation, volume, and other variables play an important role in grabbing your visitors' attention and getting them to come back. You'll leave this informative session with a formula for success.

Rescued calves: Finding your creative niche

If you're looking for a unique idea for a social enterprise at your mission, come to this session to explore creative social enterprises that may be right for you. Hear how one ministry rescued calves and turned the activity into a social enterprise. The business operation is also a learning laboratory for residential students.

How to talk your board into granting your sabbatical

It's been a challenging year for mission CEOs, and challenges and opportunities are still ahead. You might need to step away for an extended time to recoup, reconnect, and reenergize. This practical seminar will help you plan your sabbatical and lay out a persuasive case for your ministry board to grant it.

—Track Seminars—Friday, June 14th—
6
Friday,
June 14
8:00 a.m. – 9:15 a.m.

Evaluate your evaluations

Considering the time they take, the turmoil they create, and the lack of positive change that follows, it's easy to see why managers—and staff members—dread performance reviews. The process doesn't have to be full of fear and loathing—and it won't be after you use the strategies you'll learn in this session.

Compensation optimization

Ministries of excellence desire to pay their employees fairly and in a manner that demonstrates integrity and propriety. How do you know what's appropriate for your rescue mission? What are the standards and guidelines for compensation-setting? We'll cover these issues, plus the proper handling of related-party transactions.

Mobile strategy

Mobile devices are changing the way people get information and respond. In which types of content are mobile users most interested? How can this content be enhanced? Should you invest in a mobile app? How can you encourage mobile donations? Join us to explore how to define your mobile strategy and engage with your constituents.

How to be seen as a hero in your 'hood

Neighborhood programs are a great way to improve your rescue mission's image, minister to your neighbors, raise money, and combat NIMBY. In this valuable seminar, you'll explore several creative ideas for engaging your community, publicizing your organization's events, and getting the most mileage out of your efforts.

Funding your SE startup: Searching for grants

Finding funds for your new social enterprise can be a challenge, but you can be successful by using grant money to seed your enterprise. In this valuable session, you'll learn how to navigate through research to find the grants that are right for your operation. You'll also get tips about approaching potential grantors.

When your board says 'no' to a sabbatical: Insights for renewal

In the event your board declines your request for a sabbatical, you should respect this decision and pursue other ways to refresh your spirit. Join this session for an in-depth look at biblical principles that offer nourishment to your soul and rest for your mind and body.
Association of Christian Thrift Stores (ACTS) will also present a six-seminar track.
Senior Consultant: Leo Gray
If you would like to be a moderator for one of the seminar tracks at the convention, contact Justin Boles at (719) 266-8300, ext. 104, or at jboles@agrm.org.