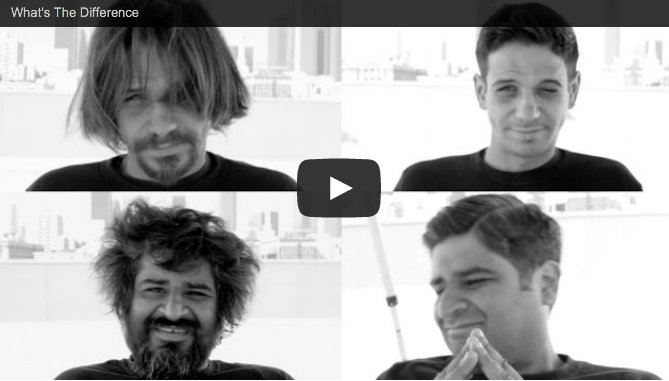 Haircuts Provide an Element of Hope
Viewers Urged to Volunteer at Local Rescue Missions
The difference between a person who is homeless and one who is not is only skin-deep. That's the message that Tyler Bridges hoped to convey when he came up with the concept for a moving video that shows homeless men getting transformative haircuts.
The video, titled "What's The Difference," has had 875,000 hits, and is also featured on People magazine's website. (Update: As of February 12, the video has surpassed one million views on YouTube!)
According to the video, there are more than 600,000 people in the United States who are experiencing homelessness. Shot in black-and-white, the 76-second clip shows men from the Union Rescue Mission in Los Angeles getting shaves and trims.
Despite their rough pasts, many of the video subjects left the shoot with a sense of hope. The video had two goals, explains Bridges. "One was to humanize what it is to be homeless, and the other was to raise awareness of what you can do to get involved."
The inspirational video encourages people to visit the Locate a Mission section of AGRM's website to find local shelters at which they can volunteer.
To post comments, Click Here to Login